What's up y'all? It's finally happening, we are finally going racing! Round One of the Xtreem Flat Track series is a go!
I headed up to Ada, Ok on Thursday afternoon to get the pit set up and get squared away before our Friday night race.
When I pulled in they were working on the track and it looked really good. Red clay 1/4 mile car track with a slight bank to it, and they were grading it super smooth. So I pulled into what I thought would be the best spot in the pits and set up camp/the pit.
The pit set up this race was a bit different than usual, for a few reasons. Mike would be coming up to race his Sunday for the first time, and we'd be racing at night. So I brought one of Tony's canopies to have more space, and I added some lights to help us see during the evening.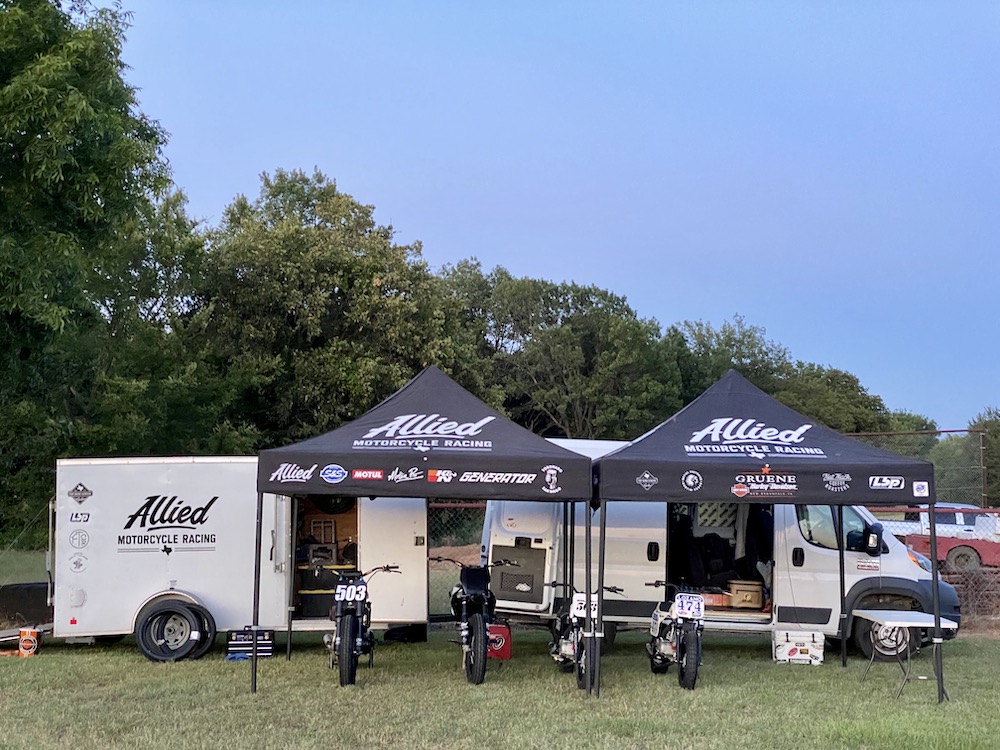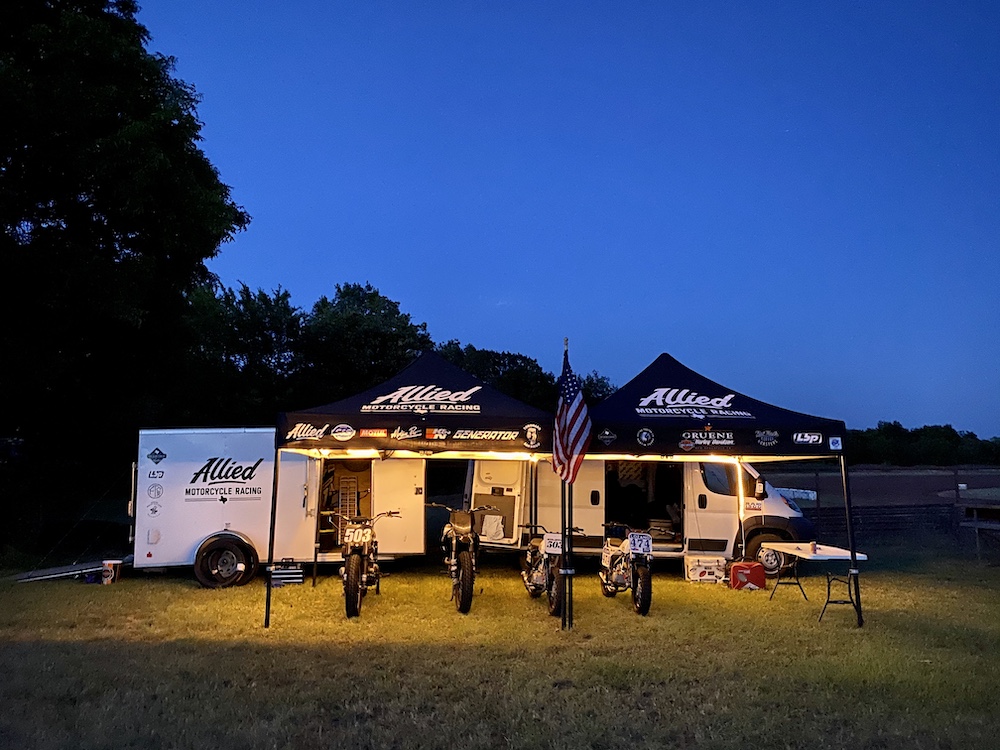 The next day was race day, people started pulling in, the pits started filling up and we were all ready to go. But in typical Oklahoma race day fashion a storm rolled in about 20 min before practice was supposed to start, and it absolutely poured on us. Which unfortunately caused for a cancellation of the event for the day.
Luckily they were willing and able to move the race to the next day, it wouldn't be a night race we were still racing! So we adapted. I made a little dinner, watched a few old Rusty Rogers races from the Camel Pro days, and got to bed a bit early. It seemed to rain off and on all night, which had me nervous but I was hopeful.
Saturday morning we woke up and the sun was out and the show would still go on. So we drug the bikes back out of the trailer, had a little breakfast, and started to get ready. The track however was not as eager to get started as we were. Granted them boys worked their tails off to get it into race shape, but it wasn't ideal. There was so much moisture in it from the storm that they just couldn't work out. They did a great job with what they had but we did have to deal with some wet spots. But hey after months of waiting due to COVID most of us didn't care.
So we got out to practice for the first time since the Harley had been reconfigured and ran a few laps to get a feel for things. The bike was great, Mike and Bret did some incredible work helping to get that thing together for me and it was running very well. We were still struggling with suspension setup though with the rear shocks being way too stiff, but I'd just have to ride around some of that. I also had a blast running the 450 on a new track, I hadn't really ridden it anywhere other than the practice track back home, so that was a lot of fun.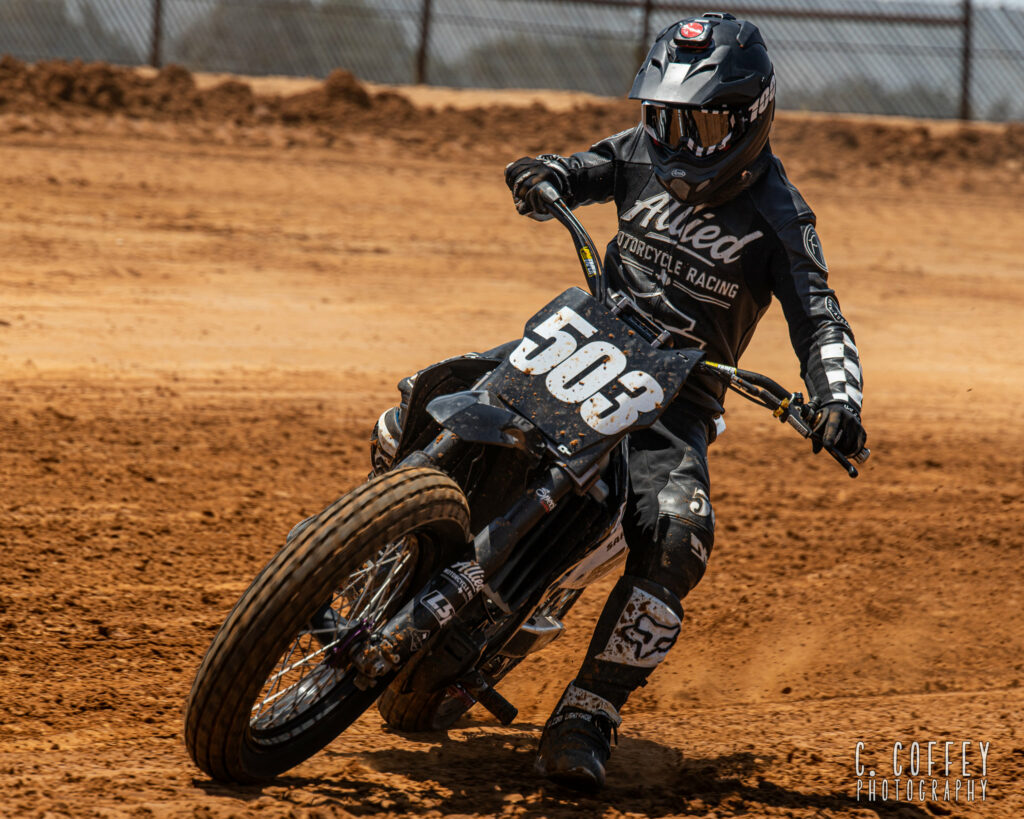 I wasn't finding the speed I wanted but started to feel better with each lap. I was definitely struggling to find speed between our suspension package and the track conditions, but I knew that we just had to get out there and do what I could to get some points.
The heat races went well, I didn't get the best starts but I was still in the fight. And though I was struggling through 1 and 2, I started to find a decent line through 3 and 4 which helped me to make up some time on the guys ahead of me. We fought hard and picked off a few guys in both heats and ended up running 4th in class in the 450 amateur heat, and 1st in class in the Hooligan heat.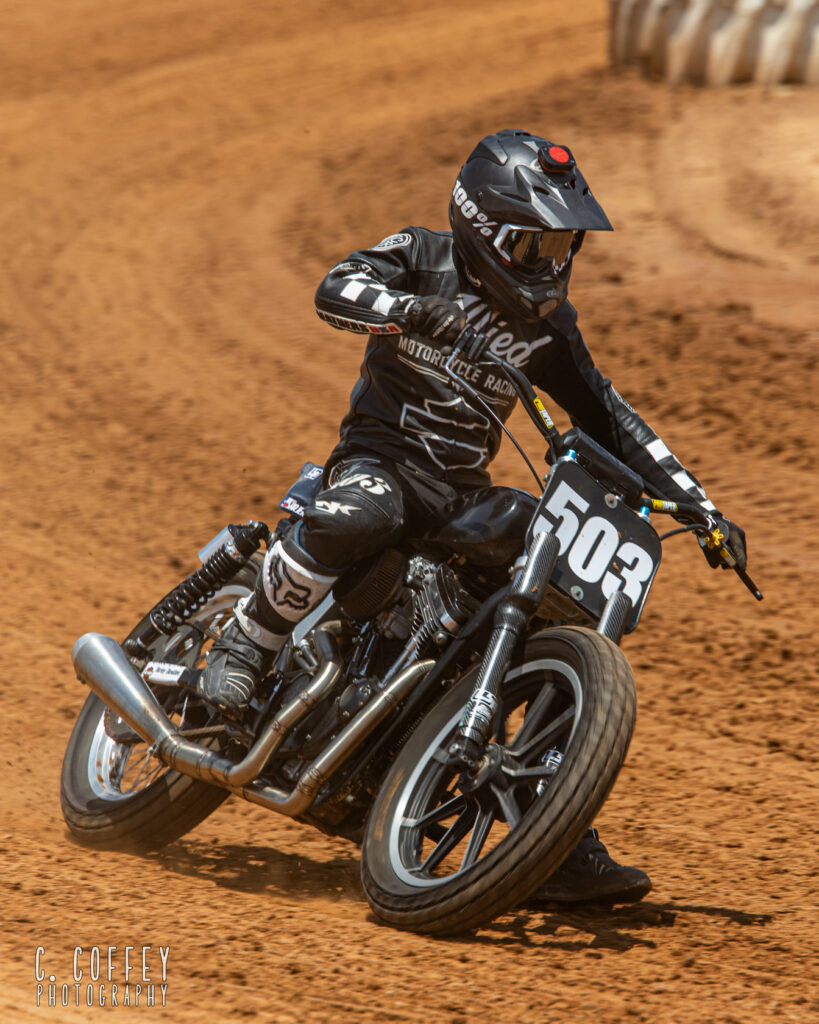 When the mains came around I knew I had some work to do, maybe even some cobwebs to knock off but my goal was to go out and bring home some points. However, yet again I didn't get my best starts and had to fight my way up. The mains were pretty quick due to the shortened program so I didn't have a whole lot of time but I was able again to battle up to 1st in the hooligan main and 4th overall in the 450 amateur main. Which tells me that's just where my speed was on the day.
All in all it was a good day of racing, we had fun, came home safe and secured some points in the championship hunt.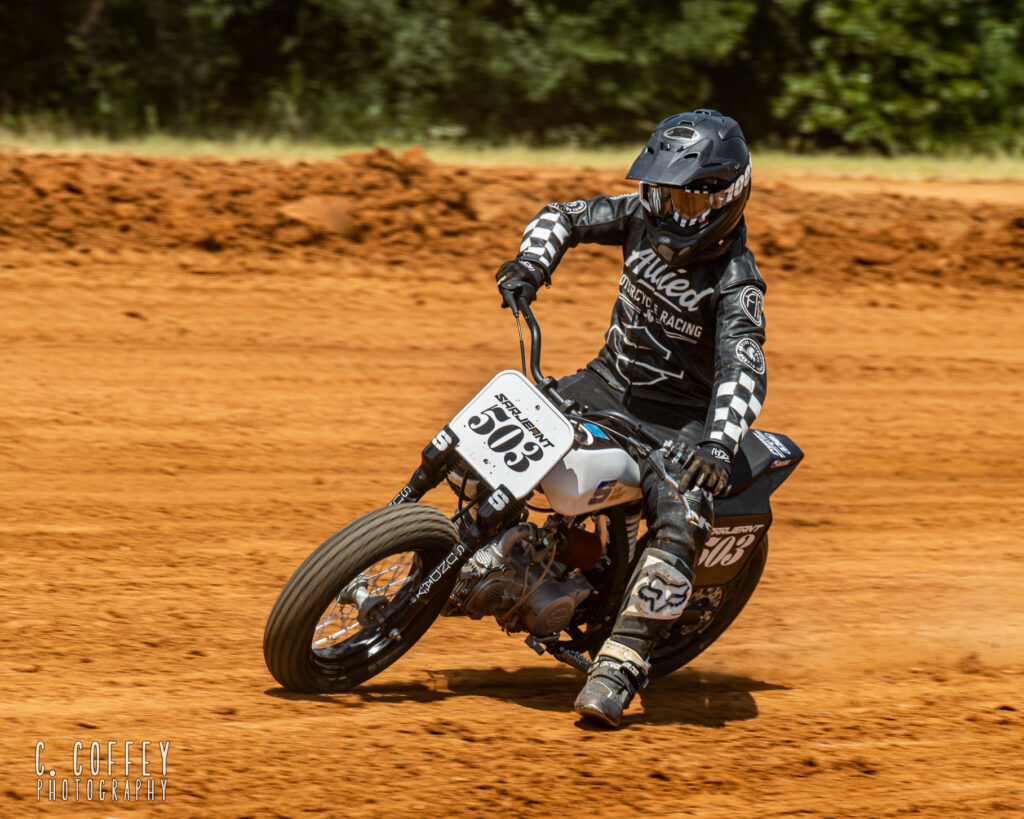 Race Finishes:
Hooligan – 1st Place
450 AM – 4th Place
Sunday – 1st Place
Series Standings:
Hooligan – 1st Place
450 AM – 4th Place
Sunday – 1st Place
Race Photos by: C.Coffey Photography